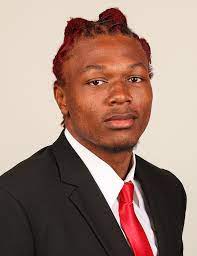 Baxley, GA – One of The University of Georgia's most promising football players, Darris Smith, is returning on May 20th, 2023 at 10am-2pm to Appling County High School in Baxley, Georgia, to host campers of all ages for the 1st Annual Darris Smith Youth Football Camp 2023. The camp will be hosted along with Appling County High School football players/coaches.
Campers will be participating in various football drills, both individually and as a team. There will also be a diligent focus on developing life skills in teamwork, overcoming adversity, inclusion, effort, exercise, proper nutrition, recovery, and professionalism. Camp attendees will stay refreshed with a delicious, nutritious lunch while at the camp. They'll also have the opportunity to join Darris for photos and autographs.
The camp will be covered on YouTube, as well as all social media applications (Twitter, Instagram and Facebook) owned by Darris and PRO ZONE. Darris will also be on hand to speak with all media in attendance at the conclusion of the camp.
About Darris Smith – Darris Smith currently stars in football at The University of Georgia at the linebacker position where he contributed towards the team's national championship season in 2022 as a true freshman. Prior to attending the University of Georgia, he was a standout at Appling County High School where he was a consensus top 150 recruit out of the class of 2022. He helped lead Appling County to a 12-2 record and GHSA Class 3A semifinals in his 2021 senior season, all while being named to 2021 Georgia Class 3A All-State First Team Defense by the Atlanta Journal-Constitution and GHSF Daily. He also helped lead Pirates to GHSA Class 3A quarterfinals in his 2020 junior season and second round in his 2019 sophomore season.