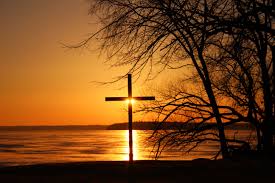 Death is not a sunset but a sunrise!
Rev. Emory Carlton Rowell, age 81, made the move to occupy his Heavenly home on Sunday morning, May 7, 2023.  He is survived by his wife of 45 1/2 years, Cathy Clary Rowell; three sons, Tony (Selena), Andy, and Paul (Dana); seven grandchildren; 13 great grandchildren; two great great-grandsons; and one great great-granddaughter. One sister, Winna Lee Rowell Miller of Hortense and three sisters-in-law, Louise Rowell of Blackshear, Betty Rowell of Albany and Carol Clary of Bonaire also survive.
Carl was born in Brantley County, Georgia on November 4, 1941 to William Tollie Rowell and Sarah Jane Davis Rowell.  He was seventh in line of nine children.  Raised in a Christian home, he and his five brothers (Alvin, Vestus, J.W., Doyle, Ronnie) and three sisters (Winna Lee Rowell Miller, Karris Rowell York, Glenda Rowell Lee) grew up depending on the Lord and knowing the importance of serving Him, giving Him honor and worshipping Him.  Saved at the age of 10, Carl knew in his heart he was called to preach.  He dedicated his life to the Lord and preached his first sermon at the age of 17 at Emerson Park Baptist Church in Waycross.  Early in his ministry he pastored Homestead Evangelistic Church, Axson Evangelist Church, Liberty Wesleyan Church in Wayne County and Bethlehem Wesleyan Church in Wayne County.  Before retiring in July 2021 because of health issues, Carl had pastored Surrency Community Bible Church for 48 years.  Along with the many duties and responsibilities of being a pastor, Carl also served two terms as Mayor of Surrency and was instrumental in bringing many improvements to the small southern town. He also worked at Finkelstein's Gifts & Jewelry for many years.
Sharing his love for the Lord, Carl traveled many miles singing of God's love with a gospel quartet.  One of the original members of The Southerners; he has many friends and supporters throughout the region.  As part of his ministry Carl and his wife, Cathy, led the music ministry for many years at the Okefenokee Camp Meeting in Waycross, the Wesleyan Camp Meeting in Hortense, and the Gaskin Springs Camp Meeting in Douglas.
While physically able, Carl thoroughly enjoyed fishing.  It allowed him time to communicate with the Lord and nature and bring home food for the table.  Each time he drove by a pond or lake he would have the urge to stop and throw a line in the water.  Even lying in bed after his strokes he talked about wanting to go fishing.
Funeral services will be held Wednesday, May 10, 2023 at 11:00 a.m. from the Chapel of Swain Funeral Home with Rev. Tommy Daniels and Rev. Rick Brown officiating.  Interment will follow at 2:00 pm at Twin Rivers Baptist Church Cemetery in Hortense.
Pallbearers will be Tollie Rowell, Derek Griffis, Michael Newsome, Caleb Rowell, Adam Wamsley, Aaron Hall, Kameron Williams, and Douglas Cottrell.
Honorary pallbearers will be members of Woodlawn Baptist Church and Surrency Community Bible Church and the Staff of Community Hospice of Vidalia.
Visitation will be Tuesday evening, from 6:00 until 8:00 p.m., at Swain Funeral Home.
The family will assemble at the  home on 175 Hwy 121 North Surrency.
Funeral arrangements are under the direction of Swain Funeral Home.