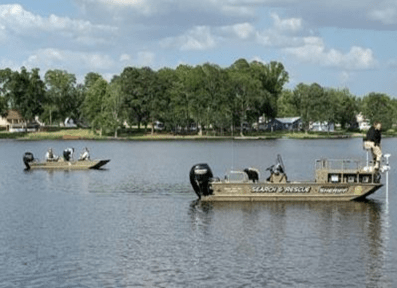 Press Release
On Sunday, July 31 at approximately 4:01 pm, Deputies were dispatched to Lake Mayers regarding unsupervised children in the public swimming area. Upon arrival, the deputy was notified that an adult Hispanic male had gone into the lake and was observed diving into the waters and that he never resurfaced. Two subjects that had been with him, confirmed this information.
At that time Appling County EMA, EMS, County Fire Department Dive Team and DNR and GSP were dispatched to the location on the public side swimming area of Lake Mayers. Boats were launched in an attempt to locate the person until dive team members could assemble. Within approximately 30 minutes of beginning to search, dive team members were able to locate the body.
At this time the name of the 35-year-old drowning victim is not being released pending notification of immediate family. The formal investigation is being handled by DNR. Sheriff Melton would like to thank all the first responders and especially the dive team who were instrumental in the recovery of the body. Thanks also to our citizens who are always willing to help out in times of crisis.