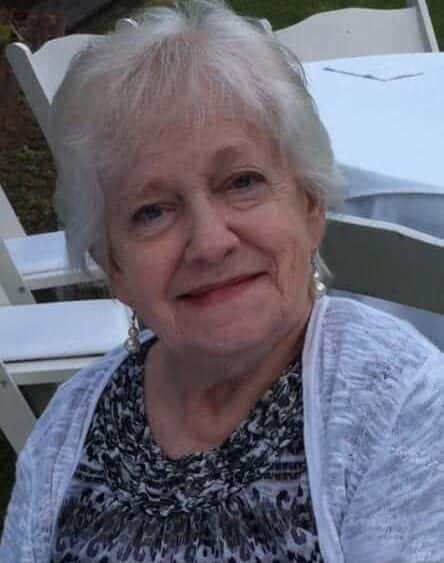 Jeanne Braun Bowe, age 86, of Baxley, passed away Thursday, July 16, 2020.
Ms. Bowe was born April 11, 1934, in Philadelphia, PA to the late John B. Gregan and the late Jean Adele Sawyer Revels. She was a member of Satilla Missionary Baptist Church. She taught Sunday school for more than 30 years and was a director of the Women's Missionary Union. She was a member of the Crocheted with Love Club and was an administrative assistant at Pennsylvania Hospital.
In addition to her parents, she was preceded in death by her husband, Raymond W. Bowe, a son, Raymond F. Huddleston, and daughter, Beverly R. Huddleston.
Survivors include her daughters and son-in-law, Carol Lallier of Jonesboro, TN, Debby Huddleston of Freehold, NJ, Valerie and Tim Quigley of Vidalia and Chrissie Damelio of Baxley; sons and daughters-in-law, Joe & Debbie Sannutti and Bob and Missy Huddleston, Sr. all of Baxley and Kevin & Debra Huddleston of Vidalia; 35 grandchildren, 41 great-grandchildren, and two great-great-grandchildren also survive.
A graveside service will be held Monday, July 20, 2020, at 10:00 am at Satilla Baptist Church Cemetery with Rev. Scottie Pitts and Joe Sannutti officiating.
Active Pallbearers will be Cody Huddleston, David Miles, Jr., Austin Thompson, Andrew "A.J." Damelio, Tony Draper, Joey Sannutti, and Ray DiGiacomo.
Honorary Pallbearers will be grandchildren and all family and friends in attendance.
Remembrances may be made to Satilla Baptist Church 5525 Satilla Church Road S.E., Baxley, GA 31513.
Arrangements are under the direction of Swain Funeral Home.